Precautions for Hydraulic Cone Crusher Work
author:dahua2 time:2021-11-05
Cone crusher is a common medium and fine crushing equipment in sand and gravel production lines. It is mainly used in the secondary and tertiary crushing links in metal mines and construction sand and gravel processing. Because of its strong crushing capacity and large output, it is more used in crushing medium-hard materials, such as granite, marble, etc. The initial cost of cone crusher is relatively higher than that of other types of medium and fine crushing equipment. If you want to extend its service life, the later maintenance is particularly important.
1. The ore must be fed in the middle of the distribution plate, and it is not allowed to feed the ore directly into the crushing cavity. This can prevent the crusher from overloading and cause uneven wear of the liner.
The correct ore feeding condition is: the ore is evenly dispersed in the crushing cavity through the distribution plate, and the ore fed cannot be higher than the level of the rolling mortar wall.
2. The maximum feed size of the hydraulic cone crusher is less than or equal to 85% of the feed opening size, otherwise it will lead to a reduction in the capacity of cone crusher and damage to the parts.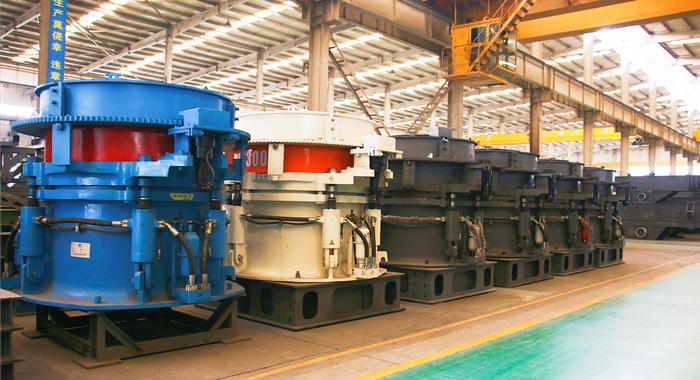 3. Hydraulic cone crusher is not allowed to start under load, which will cause accidents.
4. When stopping, the ore feeding must be stopped first, and the ore that has entered the crushing cavity is crushed and discharged before the cone crusher is stopped.
5. When hydraulic cone crusher is working, check the pressure of the locking system and the working condition of the hydraulic station frequently, and deal with any problems in time.
The daily maintenance of hydraulic cone crusher is good, which can effectively improve its use value, extend the service life by more than 5 years, and greatly reduce the production cost. During the operation of cone crusher, maintenance should be done to help the sand and gravel production line operate well.