The Price of PFQ1315 Impact Crusher
author:dahua2 time:2022-02-23
Huazn PFQ-1315 impact crusher is one of the many types of impact crushers produced by our company with relatively large output. The price is relatively moderate, and it can meet most of the crushing production needs. It is mainly suitable for medium and fine crushing of various ore materials with particle size less than 500mm. It is widely used in many industries such as construction, building materials, chemicals, cement, refractory materials, glass, and ceramics.
The specifications of PFQ1315 impact crusher are Φ1320×1500mm, material strength <150MPa, Max. feeding size 400mm; material strength <250MPa, Max. feeding size 300mm; processing capacity 200-300t/h, motor power 250kw.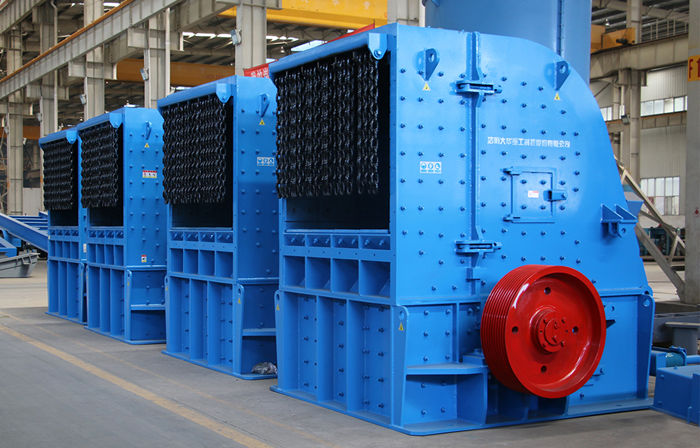 The price of PFQ1315 impact crusher on the market is around US$80,000-150,000. Its price is affected by manufacturers, sales channels, and manufacturing processes. The quality and price of each manufacturer are not necessarily the same. PFQ 1315 impact crusher produced by Huazn company is made of high-quality wear-resistant materials. It has the characteristics of low failure rate, long service life, large crushing ratio, high processing efficiency, stable and reliable operation, and low fuel consumption. It is widely welcomed by users in the market.