What is the Effect of Impact Crusher for Crushing Granite?
author:dahua2 time:2022-02-28
Granite has the characteristics of high hardness, strong wear resistance and good corrosion resistance, so more and more customers invest in infrastructure construction after crushing granite to make sand. So, can an impact crusher crush granite? What is the effect?
Because the granite block is large and has high hardness, the jaw crusher is generally used for coarse crushing, and then processed into materials with finer particle size, and then the secondary crusher can choose the impact crusher. The impact crusher has both the shaping function. The aggregate particle shape is good, the particle size is uniform, and the effect is good.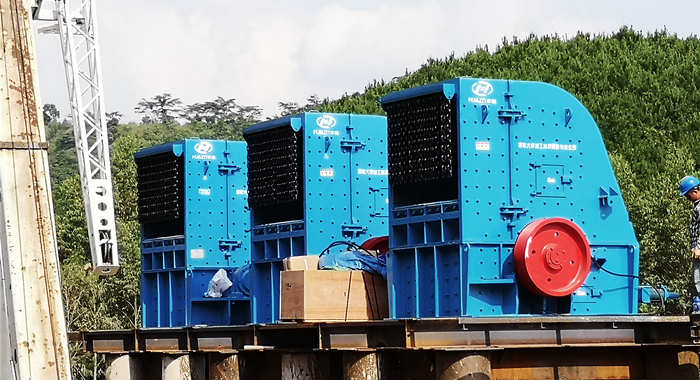 Some customers will ask that impact crusher usually deals with soft and brittle stones, and will it often damage the wearing parts when dealing with granite? In fact, at present, many crusher manufacturers have improved and upgraded the impact crusher, and the vulnerable parts are not damaged and replaced as frequently as before. Although the impact crusher cannot directly process granite, it is possible to choose the impact crusher in the secondary crushing.
Compared with limestone and shale, granite is not easy to break and has a harder texture, so when choosing crushing equipment, try to choose wear-resistant equipment, such as cone crushers. Cone crusher has strong processing capacity and high output, and it also has good effect when processing granite and other hard rocks, but the aggregate forming effect is not good. Purchase according to actual job requirements.
In general, the granite processing process is: coarse, medium, fine, sand making equipment, etc., jaw crusher can be selected for coarse crushing, impact crusher, cone crusher, etc. can be selected according to the actual needs of customers. Sand can choose impact sand making machine according to the needs of users.