300t/h Construction Aggregates Production Line in Indonesia
&nbsp300t/h&nbspGranite&nbspModular Steel Structure&nbspIndonesia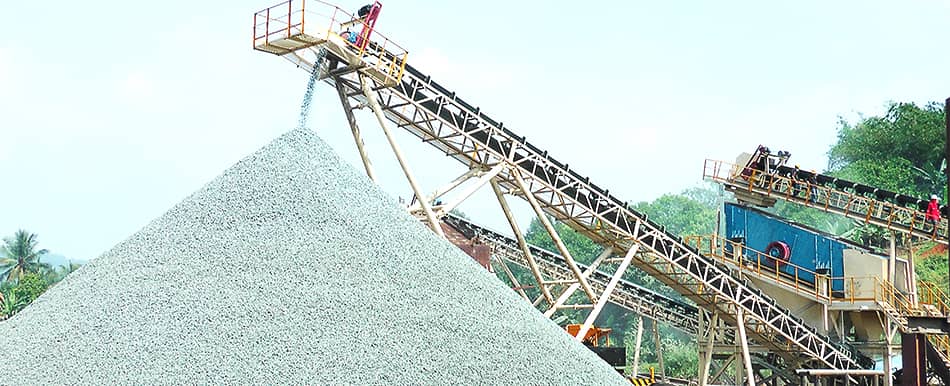 Processed material: Granite
Processing Capacity: 300t/h
Final Product Size: 0-5mm,5-16mm,16-31.5mm
Main Equipment: C1800 jaw crusher, GPY200S medium fine cone crusher, GPY200 fine cone crusher, YKR1860 vibrating screen, 2YKR2460 vibrating screen, DHS-4 grizzly bar feeder.
Process advantage: Simple process, full modular steel structure, easy and fast installation, container-type control room, intensive and efficient
Project introduction: This project is renovated on the basis of old production line, mainly used for construction aggregates production.This project is implemented by our company and Singapore Trimax Company in terms of scheme planning, process design, equipment manufacturing, system installation and debugging, system training, delivery and operation. In order to improve efficiency and save investment cost, the system adopts modular modular structure component installation, and the system mainly produces building aggregate.
Applied Equipment